Bitcoin has an undeniable first-mover advantage in virtual currency markets. However, new coins are released onto the market every day, and Bitcoin is starting to feel the heat of this increasing competition.
Alternative coins are starting to threaten Bitcoin's market dominance and attracting the attention of cryptocurrency investors.
It gets more and more challenging to make sure your token increasingly competitive market. However, in this golden age of virtual financing innovation, the Stamps platform provides a way for companies to release equity tokens without risking their future on the increasingly-crowded marketplace of the traditional ICO model.
Bitcoin Dominates Virtual Currency Markets
The world's first virtual currency has dominated the market it invented nearly a decade ago, with Bitcoin market share hovering at or above 80% through 2016. This year, however, we've seen several up-and-comers eat into Bitcoin's business. In June 2017, Ethereum was hot on the heels of the market leader, coming within 10 percentage points over overtaking Bitcoin's number one spot. Talented tech entrepreneurs have launched several other coins that have taken their share of capital in the growing virtual currency markets, leaving many investors to wonder whether Bitcoin will ultimately lose its dominant market position.
Big Winners in Virtual Currency Markets
There are several candidates for the next Bitcoin. Ethereum and BitcoinCash are currently the two most popular Bitcoin alternatives, with market shares of around 11% and 6% respectively. New coins designed to afford users increasing privacy protections are also rising in popularity.
For example, super-secretive Dash and Monero have multiplied their market share – although they are still far behind the market leaders. Litecoin too deserves an honorable mention for its stability, as the coin has consistently held between 2 and 5 percent of market share since its launch in 2011 despite growing competition and market saturation.
Virtual currency markets continue to diversify, and with that market share is starting to spread among many up-and-coming businesses. Collectively, coins that didn't make the top 10 in market capitalization account for 13% of cryptocurrency markets worldwide, up from just about 5% at the beginning of the year. Lots of smart investors have jumped on the altcoin bandwagon, yielding tremendous benefits for tech entrepreneurs looking for ways to raise capital.
Hot Token Sales Raise Millions of Dollars in Mere Hours
Cryptocurrency markets are heating up, and they show no signs of stopping. In June, a coin released by the Bancor Foundation raised $153 million worth of Ethereum in only three hours. At the time, this was the record – and it took just a few weeks for a new coin release to break it. Tezos, a coin released to fund a self-amending digital ledger project, raised $232 million from its coin offering in the first two weeks of July 2017. Shortly after that, Filecoin exceeded both the Tezos and Bancor capital raises to the tune of $257 million in only 30 days.
These are only a few examples showing the incredible potential of a well-executed Initial Coin Offering ("ICO"). ICOs have collectively raised $1.5 billion for tech startups this year alone, and future opportunities for this new financial technology are endless.
The Stamps Platform – An Alternative to the Traditional ICO
Unfortunately, all good things are ending. ICOs have been a fantastic opportunity for many blockchain startups, but the increasingly competitive marketplace is making it harder and harder to have a successful capital raise.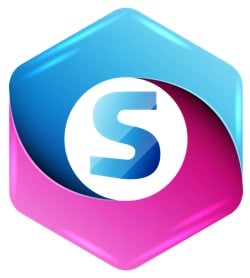 The Stamps platform has evolved the traditional ICO model to make investing in your company safer and more transparent. Stamps allows businesses to create and issue equity tokens which represent equity shares of their company. When a business decides to create their equity tokens through the Stamps platform they will retain a percentage of them, while the rest of the equity tokens are 'air dropped' to an existing community of STAMP coin holders.
Once a secondary market has formed around the gifted equity tokens, the issuing business has the option to liquidate their retained tokens to fund their operations as needed. If market demand isn't sufficient within an agreed timeframe, the equity tokens are destroyed (burned), thus returning the equity to the issuing business, significantly mitigating the risk.
On the other side, are the equity token holders who will receive all of the benefits of owning legal shares of the issuing business. This includes Bitcoin dividend payments, voting rights, and more. As you can now see this alternative model to the traditional ICO mitigates risk for both the business and the equity token holder.
The STAMP Coin powering the platform will be distributed in January of 2018. Founders have planned an ICO ("Initial Coin Offering") with a soft cap raise of $1 million and a hard cap raise of $89 million. You can find out more how Stamps can help businesses mitigate risk by visiting their website here.