Blockchain will end the idea of the used car market as a "marketplace of lemons" by creating accurate and chain of title records, maintenance and usage history that is also immutable..
Every day, hundreds of thousands of used cars are sold in every country of the world. Every buyer hopes to get reliable information about the state of the vehicle before they buy the car. This includes usage, accidents, maintenance and other important information.
In the current system, this is a hit and miss proposition. There is no central, single database of cars that is both decentralized and accessible to everyday users. Further such databases that do exist have no guarantee of accuracy and no trustless, third-party confirmation.
The entire proposition is also fraught with other problems. This includes no continuous, centralized update of even registered cars in commercially maintained databases. There is no verified information by the data provider. In general, the vertical is characterized by a lack of consumer trust. On top of this, there is the issue of bank, insurance and leasing company fraud.
Blockchain, of course, changes that equation. And both buyers and sellers of used cars stand to benefit, as well as everyone else who touches the life cycle of cars – from dealers to insurance companies.
In 2018 this kind of blockchained registry is also a hot trend for development and ICOs.
Introducing VinChain
VinChain solves the problem of asymmetrical information in the used car market by creating a decentralized, immutable and reliable vehicle lifecycle repository.
Information tracked by the platform follows the vehicle from the beginning of its lifecycle. No more hidden surprises! The history is transparent and accessible to everyone.
The project developers intend to do three things with VinChain:
Create an access block: Data security levels will correspond to the needs and requirements of government agencies.
Unite participants in the auto industry: Manufacturers, insurance companies, dealers, service stations, developers of navigation systems and more will be connected via a single ecosystem for data exchange purposes.
United but decentralized infrastructure: The platform will provide direct access to the central database for each market participant.
How VinChain Works
A user who wants to buy a used car buys a VinChain token. They then "spend" the token through the VinChain network. Every participant on the network gets compensated with a part of the token.
Initially, the token allocation will be tied to events in the car's life-history. This could include a change of ownership. It could include an accident. Once the user decides which information is useful or not, the events are weighted dynamically using an algorithm that determines the usefulness of such information and information providers are compensated accordingly minus a small system transaction fee.
During the process of development, the team will create a flexible API, a mobile application and a website that will allow dealers, insurance companies, and manufacturers to integrate into the platform and create a fully accessible, easy-to-use front and backend.
The team has also already been given a very high ICO bench rating (of 4.6) due to the idea, the strength of the team and its experience in the auto industry.
Benefits of the VinChain Application
There are many benefits that remit to all participants in the value chain – from commercial participants to individual buyers and sellers. These include:
Savings on insurance policies:: Users will be able to save up to 30% on their quotes for auto insurance and pay for their insurance as they drive.
Get the best deals:: Users will obtain the best offers for car maintenance, discounts on services and even help in finding a car on a huge parking lot after you have forgotten where you parked!
Collect statistics:: Find out more about your driving style, how to drive more efficiently and how to earn even bigger discounts on insurance premiums.
Get paid for your data:: Adding data to the platform earns rewards that can be used to pay for services or earn additional discounts from participating companies.
A hardware and crypto solution
The VinChain application will also collect information from live driving to help you collect information about your current vehicle and earn rewards. This is done via the app and the installation of a piece of telematics hardware that you can install on your vehicle. This will allow your car to always stay connected to the VinChain system. The data collected includes:
Behavioural Data:: The VinChain app will collect a specific set of data to help drivers understand individual driving style as well as information on how to save money.
Diagnostic Data: The VinChain device will also help drivers be aware of the current health and performance of the connected vehicle. When the car is unsafe to drive, the system also sends alerts.
Contextual Data:: The VinChain app will also collect behavioral and diagnostic data with 3rd party contextual sources to present a full picture in all possible situations. This includes driving and weather conditions.
The VinChain Token Sale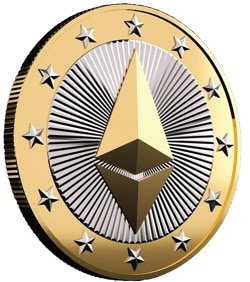 Here are the details of the upcoming VinChain token sale:
Token name: VIN
Token base: ERC-20
Token supply: 1'000'000'000 VIN tokens
Token Accepted: BTC, ETH LTC, DASH
Token sale duration: February 1 – April 15, 2018
Token sale target: 23250 ETH (hard cap)
Token price: Prices vary on volume discounts. For those buying under 1,000,000 VIN, the price is 1 ETH for 20,000 VIN