On Monday March 26th blockchain CEO's and crypto advisors came together inside the boardroom of NASDAQ to discuss best practices for businesses operating in the cryptocurrency and blockchain technology industry. Due to the infancy of this industry many entrepreneurs have found themselves wading through exciting but unknown territory, facing constant change, shifting regulatory environments, and development.
This exclusive round table event brought together top innovators who are using this new technology to create social good and revolutionize industries, blockchain & cryptocurrency lawyers, ICO marketers, investment fund managers, crypto enthusiasts and blockchain developers to share ideas, discuss strategies, and develop solutions to regulatory and industry challenges.
Key innovators in attendance include:
Oscar Garcia,

Uulala

Mr. Garcia started his journey with the US Olympic diving team when he was 18. During the Olympic trials, he obtained an injury that forced him to transition from competitive athletics to business. For the past 20 years since this transition, Mr. Garcia has built multiple companies and accelerated the growth of both small businesses and large corporations. As the CEO of Uulala; a financial technology company focused on bringing millions of unbanked users into the formal economy, Oscar is combining his passion for creating a positive social impact will the power of blockchain technology to build a foundation for global change.  "Presenting at this event going on at NASDAQ the only Latino FinTech application using blockchain has been an honor and responsibility we don't take lightly".
Apolo Ohno is the Co-Founder of HybridBlock; an all-in-one cryptocurrency trading ecosystem with a focus on investor education. As an 8-time Winter Olympic medalist in the sport of Short Track Speed Skating and New York Best Selling Author, Apolo is no stranger to hard work and success. He is bringing his determination and focus to the cryptocurrency and blockchain industry through his company HybridBlock. With a heavy concentration on Asian and South East Asian countries, he and his team are poised to make a global impact by educating investors at all levels and building a strong cryptocurrency community.
Marko Filej is the CEO of SportyCo, a decentralized blockchain-based sports investment & funding ecosystem that will connect athletes and sports organizations with investors. SportyCo will enable a wider community to invest in sport, an industry worth USD 620 billion with constant growth. By disrupting the existing model for financing participants in sport, SportyCo will allow the sports community to raise funds globally, removing financial barriers for up-and-coming athletes and opening a new chapter in the sports industry. "Great event and excellent opportunity for our company to become visible in United States".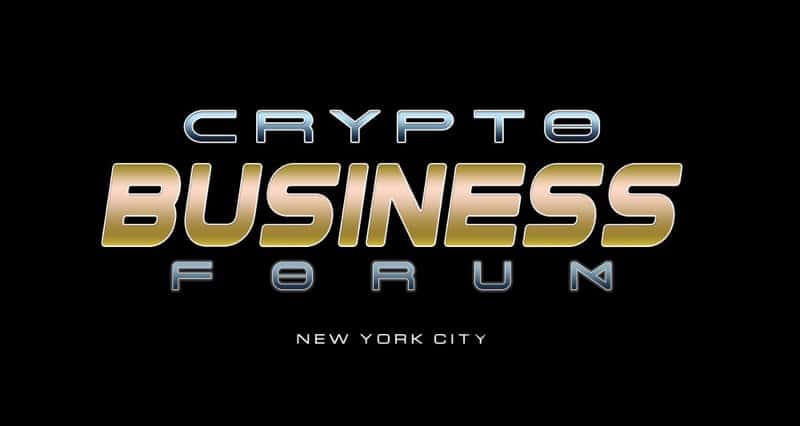 Mike Bullen is the CEO of Drgnfly a cannabis company that allows members buy Drgnfly cannabis through their network of automated retail store locations and who use blockchain to automate their stores inventory counts. "I'm thrilled to be apart of this exclusive event to learn from others in the space, network and create synergies".
Richard Tan is the Chairman of Success Resources Group, the world's leading live events organizer who holds over 500 events annually and the founder and chairman of SuccessLife, a blockchain based platform that provides a customized payment solution for the educational, personal and professional development industries. In 2003, Richard won the Singapore Phoenix Award from the Singapore government to acknowledge inspiring entrepreneurs who overcame extreme adversity to achieve success. He is also the recent winner and recipient of the 2017 Top CEO award by Brand Asia. "Meeting global CEOs that are innovating on blockchain has been a great way for us to connect and expand our reach and vision".
Daniel has been in the Information Technology industry since 1995 and has built multiple businesses over his 23-year career. BlockchainSaw, works closely with companies to put together a strategy that will enable them to integrate Blockchain or build new custom applications to realize its value. BlockchainSaw provides clients with Blockchain Development, and offer turn-key ICO launch/marketing services. "The forum has been excellent for us to engage thought leaders in the space to move the industry forward with best practices".
Keith Agoada is the  CEO of Producers Market, a platform that empowers producers; those who grow, process, and add value to the agriculture system worldwide. Having worked in the supply side of the agricultural industry for the past decade initially as the founder of commercial urban agriculture firm, Sky Vegetables, and over the last four years in international procurement development roles for UNFI, Global Organics, and Veg Fresh Farms. Keith maintains on the ground relationships with leading growers and packers in Mexico, Costa Rica, Colombia, Panamá, Argentina, Nicaragua, Bolivia, and Peru. Keith's passion for supporting producers is the inspiration for the Producers Market. Producers Market vision is to be the sales representative "intermediary" that gains transactional market share by providing the lowest cost solution to global trade. "It's been a great opp to connect with my peers and entrepreneurs to learn and develop new business relationships".
Tristan Chaudhry,

Fry Egg
Tristan is a software engineer with extensive experience creating mobile and web-based applications using state-of-the-art technologies and platforms and the CEO of Fry Egg. A platform that allows people globally to find health programs that fit their needs and Budget. Fry Egg uses blockchain technology to provides all the necessary tools for coaches and clients to communicate effectively and securely using our proprietary video chat, encrypted messaging, file sharing, notification, calendar, and fitness device syncing technology. "As a start upm owner and someone that is in the process of launching their company, it is incredibly helpful to get advice from such accomplished business leaders".
Matt is an experienced entrepreneur & current CEO of Dispatch Labs; a company that is focused on building the architecture necessary to help blockchain become a mainstream technology ready for global scalability. After leading and shepherding a versatile range of tech companies (including a successful exit from Rocket Science which he scaled from founding to over 250 employees), Matt's current focus is on technologies that disrupt hierarchies and disseminate control of secure information to data users, ranging from individuals to enterprise clients. His innate design thinking focus complements a belief that good corporate governance and culture make success possible.
Serafin Lion Engel is the co-founder and CEO of DataWallet. DataWallet provides users with a self-sovereign wallet that puts them in charge of their data, and allows them to monetize as well as utilize an asset that is rightfully theirs. It empowers developers to leverage a completely new data universe to build the most advanced applications ever. And it provides companies with insights that will boost their operations on a never before seen scale.
Joshua Ashley Klayman, Wall Street Blockchain Alliance
Joshua Ashley Klayman is one of the best-known Blockchain and Cryptocurrency lawyers in the world. Recognized by Chambers and Partners as one of the top 12 Blockchain and Cryptocurrency lawyers globally, Ms. Klayman is the Chair of the prominent Wall Street Blockchain Alliance Legal Working Group and is a member of the global Wharton RegTech think tank.
The forum is founded by Matthew Loughran, Founder of Midtown West Media and CMO of Uulala and T. Allen Hanes, publisher and CEO of Authority Syndicate Group. And to date has attracted highly skilled CEO's, founders, authors and industry experts.