Blockchain-based health ecosystems are one of the largest growth areas for this technology and that will only increase this year..
According to Deloitte blockchain technology has the potential to transform healthcare. Secure, immutable ledger technology will help provide new models for healthcare provision, data security, privacy, interoperability and make electronic health records more accessible and manageable for both users and wellness if not healthcare providers.
While blockchain cannot fix all the problems facing overburdened health systems, this rapidly evolving technology and the field that supports it holds vast promise for new kinds of health services provision, patient care, and preventive health.
As a recent Capgemini report suggested, growing demand for healthcare services, integrated care delivery, preventive health management and other service model provision has placed an added premium on finding ways to drive out additional costs (not to mention the middleman) in delivery of such services.
Blockchained applications with the right privacy measures could certainly play a major role in helping to not only drive bloat out of healthcare provision but rethinking care provision at every critical point.
Introducing Lympo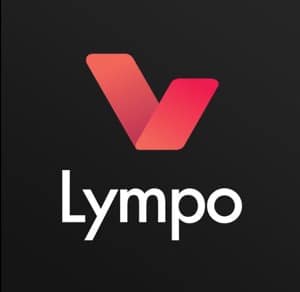 Lympo is a blockchain-based start-up that has a singular, passionate mission. They want to build an engaging platform that incentivizes people to live a healthy lifestyle and be rewarded for it.
The Lympo ecosystem is their answer.
Powered by both blockchain and user-generated data that includes health and fitness data collected by mobile health apps, Lympo will allow the exchange of value through the transactions of its system token – the LYM utility token.
The ecosystem will reward users and industry stakeholders fairly. The platform consists of three pillars – the Lympo fitness wallet, a marketplace, and the crowdfunding platform.
The Lympo Fitness Wallet – The wallet functions as the entry into the ecosystem and allows users to earn healthy lifestyle tokens (LYMs).
The Lympo Marketplace – LYM tokens can be earned and spent through the ecosystem marketplace for goods, services, and healthy lifestyle activities.
How Does the Lympo System Work?
Lympo plans to create a user-generated and controlled fitness and wellness ecosystem where the exchange of "value" is achieved via the use of the LYM utility token. The company aims to create a marketplace where data is used by ecosystem members and everyone is rewarded for this use. The ecosystem will be comprised of several different communities of distinct participants, all of whom overlap, share data and contribute to the ongoing growth of the ecosystem.
The blockchain-enabled ecosystem is also being added to the existing Lympo platform which enables users to find personal trainers in Lithuania currently and is in the process of expanding to California in the U.S. and Melbourne Australia. The system currently reaches over 500 fitness professionals.
Health-conscious consumers – At the center of this paradigm is the mHealth or wearables consumer but there are other user groups who will be able to use and participate too. The following groups of people will be incentivized to use the system with the central goal of enabling a healthier lifestyle for all participants.
Personal trainers and sports coaches – Not only do these participants gain a fertile marketing entry into a community that is actively searching, but they also can use the Lympo system to help monitor client's progress, use gamification techniques created by the platform to motivate and attract customers and gain a unique advertising proposition in the process.

Gyms and other wellness businesses – Businesses in the vertical will be able to reach a distinctly pre-selected audience of core potential consumers. They will also be able to interact with customers via the platform rewards system, gain insights from user data, utilize the system's unique marketing opportunities and tools as well as enter into ongoing partnerships with token ecosystem companies.
Health Insurers and Employers – Incentivizing healthy lifestyles of clients and employees is one way to keep premiums down and employees healthy. The platform provides great incentives for potential clients as well as data-based management options driven by client data.
Health and fitness apps (and other niche-oriented start-ups) – The platform creates a unique way to penetrate a health and fitness minded market of active users, bringing new users, added value for existing ones and interaction with a potentially very wide, but targeted client base.
Investors – Those seeking to enter the blockchain and health world will be aided in their search for innovative companies by accompanying reviews by users and experts as well as have access to data enabled by the LYM tokens to understand user activity, reviews, and ratings by industry experts.
Benefits of the Lympo Token
Just how do this reward and incentivization work? The system uses a utility token to connect users and activities and pay for services offered by program partners. Consumers will buy tokens to pay for training sessions and other healthy lifestyle activities supported by the platform (such as visiting a participating physical therapist). There are two types of token awards and several places to spend them.
Healthy lifestyle activities: – Participants receive system tokens if they complete a healthy lifestyle goal such as running 5 kilometers, following a precise diet and submitting records to the Lympo profile.
Healthy location rewards: – Participants who check into a health facility, a gym or attend a sports competition for a certain amount of time are also rewarded with tokens. Participants in platform sponsored and advertised events (like a local 5k fun run) can also earn token rewards.
The Lympo Marketplace: – The developing health services marketplace is the place where users can spend their tokens on everything from premium platform features (like specialized advertising placement), users can purchase discounted goods and services provided by corporate partners to creating token-reimbursed advertising and outreach campaigns.
The Lympo Crowdfunding Platform: – Token holders will also have access to a section of the ecosystem where they can review and explore up and coming apps, services and other wellness start-ups as well as invest in and use them.
The Lympo Token sale
Here are the details of the upcoming Lympo token sale:
Token name: LYM
Token base: Ethereum (ERC-20 compliant)
Token supply: 1,000,000,000
Token sale duration: Presale January 23 – February 3, Crowd sale, February 17 – 28, 2018
Token sale target: Presale – 265 million tokens. Crowd sale – 385 million tokens
Token exchange rate: Discounts apply to pre-token sales. Presale valuation is 1 ETH = 50,000 LYM. During the full sale, 1 ETH = 40,0000 LYM