Lucyd is a smartglass company that plans to introduce a series of HMD AR displays called Lucyd Lens, the world's first blockchain-fueled glasses.
Lucyd smartglasses were developed in response to the currently available smartglass options on the market right now, which have several limitations, including a very narrow field of view as well as poor user interfaces.
To fill this gap, Lucyd is developing a next-gen AR display, based on 13 advanced augmented reality patents, to help realize the company's goal of mainstream smartglasses.
The Singaporean-based Lucyd platform is entirely decentralized, to help promote and improve content creation for the glasses, which make viewing and distributing AR content much, much easier than how it is today.
We recently sat down with Mr. Harrison Gross, Co-founder and Media Lead of Lucyd, to have a chat with him about the project as well as finding out his thoughts and insights.
Hi, Harrison. Thanks for joining us today. Can you tell us more about yourself and Lucyd?
Hello. Lucyd was created by an IP investment firm, Tekcapital (LON: TEK), to commercialize a portfolio of 13 disruptive AR patents into a pair of user-friendly smartglasses. We are also planning to implement a blockchain-based software ecosystem to accelerate the development of the Lucyd ecosystem, and untether its growth from any central authority.
First off, why did you decide to use the blockchain in building Lucyd?
Not only do we want to build user-friendly smartglasses, we want to make their development free from interference by inefficient central authorities. To do this, we needed to unite our future user base with the LCD utility token, enabling P2P transactions in our AR display and a decentralized economy in the AR world.
What was your thought process behind it?
Blockchain is powerful because it can decentralize nearly any concept. We are on the frontier of a major movement, that drives power away from individual entities into the hands of the community. Blockchain is primarily used in software solutions, but in it, we see potential to bolster our AR platform and make it accessible to the global developer community. By organically rewarding creation of AR content based on its popularity, we can release the majority of control of the software ecosystem to the developer community.
Tell us about how you came up with the idea of Lucyd.
AR really has the potential to improve everything we do!
We want to solve two problems at once. The first is that we are tired of looking at our phones and PCs for every bit of information we need. The second is we want to free the global developer community from the heavy fees and slow support associated with current app ecosystems. The answer was blockchain-fueled smartglasses!
Did you face a problem within the AR industry or do you think there is a gap in the market for Lucyd to fill?
There is a systemic problem in the AR industry–nobody wants the current products. They are too bulky, nerdy and headache-causing. The technology behind our smartglasses can address these issues and more. Our tech is truly next-gen compared to the current market offerings.
What do you think is the biggest problem Lucyd will solve and why is the problem important to solve?
Lucyd has the potential to be a major evolution not just in how we get information, but quite literally how we see the world. Everyone is tired of having to disconnect from reality to perform basic functions in computers and smartphones. Lucyd Lens will let you look up from your phone, and get all the info you need without missing a moment of life.
Editors Pick: Lucyd ICO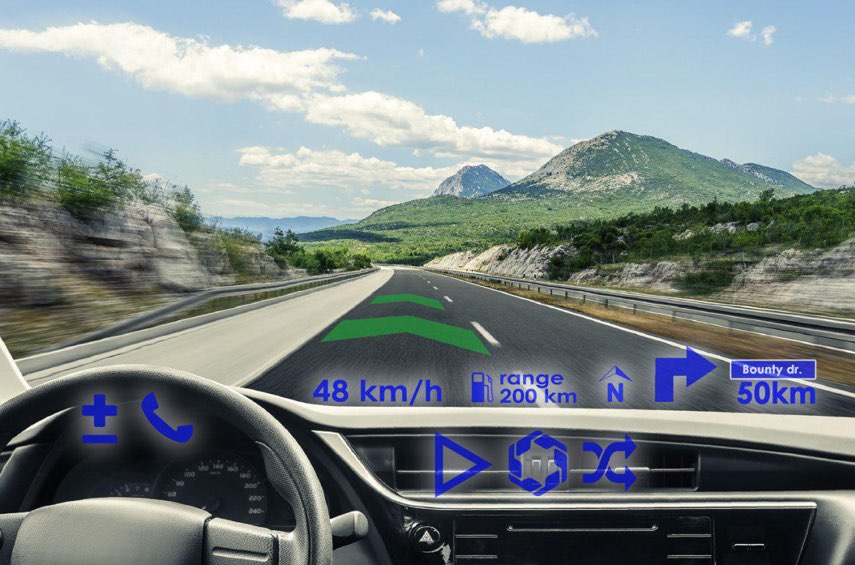 Experts estimate that the AR market will grow to roughly to $36.4 billion in a few years from now. This goes hand-in-hand with the recent surge in popularity of AR/VR technologies, with the platforms likely to gain even more mainstream adoption as the industry matures. One of the driving forces
0 comments
Tell us more about the Lucyd Lens smartglasses. How did you manage to create a product so advanced yet sleek and minimalist at the same with no wires or buttons whatsoever?
Well, we are still in development. The purpose of the Lucyd ICO is to complete prototype development based on our portfolio of 13 advanced AR patents. But the key to keeping Lucyd Lens light and sleek is twofold: our disruptive patent portfolio, which allows for the necessary miniaturization of the optical components, and by having most of the processing performed by a smartphone. Since the Lens will begin as a Bluetooth peripheral (perhaps standing alone with cellular connection and onboard processors in later versions), only the basic audiovisual output, input sensing, and Bluetooth connectivity need to be supported by the Lens itself.
How would the view look like from a person who's wearing the smartglasses. Can you describe what would they see and how would they interact with it?
Better than describing, take a look at this interface I designed for using the Lens while out shopping:
You can see this interface supports instant price comparisons with similar objects online. AR really has the potential to improve everything we do! Connectivity with all of your accounts will also enable easy in-person and online purchases (via RFID payments like Android Pay in person). But it goes beyond just shopping, we're planning a dynamic interface that adapts to the task at hand. See our interface previews on lucyd.co/technology for a just a few of the ways we envision the Lens supporting you in everyday life.
The 13 patents you have for the smartglasses is an extremely impressive achievement even if we don't talk about the glasses. What was the reasoning behind having so many patents and how does that affect the final product?
12 of the 13 patents came as a package deal, designed at the leading optics lab at University of Central Florida. The key inventor behind these patents is actually on board as a Lucyd advisor. These twelve patents are a synergistic body of technologies covering all aspects of the optical system behind the Lens. The thirteenth is a patent originally devised for monitoring driver vitals in semi- or fully-autonomous vehicles, but since it involves eye tracking was perfect for AR displays.
What has been your happiest moment so far working on Lucyd? On the flipside, what has been the most painful, or perhaps the most regretful decision you've made with Lucyd?
No single moment really compares to the overwhelmingly positive response we've been getting. People are tired of being on their phone all day. They're ready for what's next, and it's pretty clear that's AR.
Regretfully, we've dealt with a couple vendors that have been challenging…the lack of regulation in the crypto space, unfortunately, means there are a lot of subpar businesses. We've been given some pretty harmful advice along the way too, but our vision is solid, and the team plows forward no matter what happens.
Is Lucyd already working with notable businesses or firms? Are there any future partnerships in the process? If yes, can you explain briefly about it?
Yes! We just signed with an AR software developer, and have a few more AR app companies in the mix. More on this will be posted on our site shortly. We've also had talks with MAJOR corporations about potentially licensing Lucyd technology to them, but they are looking for prototypes.
Tell me more about the LCD token. What is it used for and what can token holders expect from it?
The LCD token has a number of uses in our AR platform. It is the basis for all transactions performed among the Lucyd community. E.g., to make an in-app purchase in the Lens, you use LCD. To send money to your Lens-wearing friend, you use LCD. The Lens itself acts like a hardware wallet for your tokens, allowing for rapid P2P transactions in AR. For the first time, you will be able to pay for something with your glasses! By doing away with the need for other fiat and cryptocurrencies, and putting the Lens on its own financial network, we can create a smooth, unfettered experience not reliant on central authorities or subject to expensive transfer and exchange fees.
What do you think is the biggest challenge or obstacle Lucyd will face? How do you plan to tackle that challenge?
The ICO is probably our biggest challenge. We're doing everything we can to secure the funding we need to get to a prototype.
Moving on to more personal stuff, what does a typical day in your life look like?
Ah, the life of an entrepreneur. I'm working pretty much whenever I'm awake, but it doesn't really feel like it. Everyone involved in Lucyd loves the project, it really is exciting because of its potential to change the world.
Can you express one personal opinion of yours about the blockchain? It doesn't matter if it's negative or positive, we just want to hear your thoughts on it.
Personally, I think it's one of the biggest emerging techs, on par with autonomous driving. Specifically, cryptocurrency is amazing, because not only does it enable awesome tokens like ours, it could potentially replace the pretty ancient financial system we currently operate with.
Finally, what other personal goals (besides your career) do you have in life? Is there anything else in life you want to achieve?
What, evolving human vision isn't enough? Lucyd aside, poetry is my first love. My formal training is in writing, and I've written ten books of poems and a novella so far. I'd like to perform more often, and Lucyd could give me that opportunity once it's successful. (Yes, you perform poetry.) Thanks for the awesome interview!
That concludes our Interview with Harrison Gross
More Interviews to come
We'll be scheduling even more exclusive interviews like this in the coming weeks to delve into the minds of what makes a blockchain startup tick as well asking the questions you want to know the most.
To make sure you don't miss out on our exclusive interviews, go ahead and sign-up to our mailing list and subscribe to our social media channels.
Get in touch to let us know who you want us to interview as well as the questions you want us to ask.
You'll get notifications on the latest exclusive articles as soon as they appear on our website – we won't and will never spam you.