Thanks to the blockchain, investment opportunities previously unavailable to the average individual can now be accessed easily even if the interested individual does not have too much money to work around with.
The investment sector has always been an industry where only the rich and privileged could truly gain the benefits from, leading to the industry's glamorous reputation. Despite its fame, the sector has received constant criticism from many for its very high barriers to entry for potential investors.
For instance, the most promising investment opportunities are often limited to investors who can invest at least six figures, an amount that is too much for most of the world's population. Investing in startups was the rage in past years but the common Joe and Jane were nowhere near the requirements needed to invest in these opportunities.
Because of how the investment sector is structured, the only viable investment option for regular individuals is in stocks but again, a large amount of money is needed to even turn a decent profit.
Some people invest in land or properties but the problem still remains—a sizable amount of money is needed as capital and there is no guarantee of success which means that the financial burden of the investor would increase over time which is a concern.
Aside from investments, the financial sector is also loaded with a series of issues that concern everyday users. As more scandals and leaks unfold in recent times, people are becoming more and more skeptical of the processes in banks and financial institutions that are often secluded and not transparent to the end user.
Instead, users are affected by banking processes that are inefficient, take long periods to complete, and are expensive in terms of administrative fees. These problems exist even in developed countries so one can imagine how worse it is in developing countries or regions like South-East Asia.
Thankfully, the introduction of the blockchain has done tremendously well in overcoming these problems and one of the companies massive strides is Cyronium, an Indonesian-based crypto asset project set to revolutionize the industry with its blockchain-powered solutions.
What is Cyronium?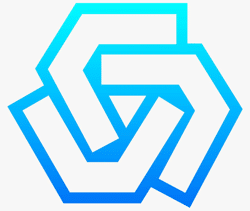 Cyronium is a crypto asset that aims to overcome weaknesses in the financial sector by creating an asset that enables individuals to invest and benefit from blockchain technologies.
What makes Cyronium unique is that the platform's utility token, the CYRO token, is tied to the value of gold which protects the value of the token from bear markets and sudden price changes. This system also reduces the risks bore by crypto investors due to the volatile nature of cryptocurrency prices, making it an ideal option for individuals who are new to cryptocurrency investing.
Aside from investments, Cyronium plans to introduce a platform where SMEs have access to a variety of solutions including interest-free loans and business help to grow their businesses rapidly. The company will also integrate its technology with existing businesses to increase the adoption of the blockchain and Cyronium's solutions.
Unlike most blockchain projects which are usually built on the Ethereum blockchain (ERC-20), Cyronium is based on NXT, a blockchain that places a huge emphasis on supporting financial applications while still retaining the benefits of other popular blockchains.
Other than providing complete financial solutions to users, Cyronium has a long-term goal to help the community with its aim to provide prosperity for the people. Cyronium also plans to overcome economic injustice and poverty with its solutions, a noble move that leaves Cyronium as of one of the best projects to look out for in the coming years.
Cyronium is led by Mardigu Wowiek Prasantyo, an extremely experienced entrepreneur and investor with an extensive background in the banking and mining industry. With Prasantyo's leadership, the Cyronium team will hope to establish its goals and vision hence establishing itself as powerhouses in the region and globally.
How does Cyronium work?
As mentioned earlier, the CYRO token is linked to the value of gold. More specifically, each CYRO token is attached to 20 grams of gold as collateral which creates a token that never falls below the value of gold.
While the advantages of doing this may not be clear to new investors, tying the tokens to gold creates a situation where investors have their losses minimized which is especially important in the cryptocurrency market where prices can change rapidly and significantly in seconds.
Investors who own CYRO tokens can exchange CYRO with physical gold coins by selling it to the market or to Cyronium. These exchanged CYRO tokens are then removed from the circulation which prevents inflation and increases the value of the CYRO token due to scarcity.
To make the project accessible to everyone, the team has set an extremely low transaction capital of only 0.001 CYRO to access Cyronium's features. This means that everyone from students to pensioners can now access previously limited investment opportunities thanks to the platform's low barrier to entry.
Another feature of Cyronium is the team's initiative in integrating blockchain technologies in businesses. With Cyronium, SMEs have the ability to conduct initial coin offerings (ICOs) through Cyronium as well as using the blockchain to improve existing processes.
Along the same lines of the previous paragraph, Cyronium also includes three physical assets-based coins in the ecosystem: TREE (plantation-based commodities), VOLKO (based on SMEs), and KAINAKO (based off buying, selling, and renting accommodations).
How this ecosystem works is simple; these coins are attached to the industry that it is based on which is best explained with an example from the Cyronium whitepaper itself.
Imagine that a farm owner wants to use the blockchain in his durian tree farm to improve efficiency. With Cyronium, the owner can tie each durian tree to a TREE coin which is then sold to interested investors. Once the durians are harvested, the profits are distributed fairly to investors according to the number of TREE coins they own.
This example is just a simple demonstration of the complex TREE coin ecosystem but it shows that with Cyronium, every party involved in the process enjoys the benefits of the platform equally. Of course, utilizing the blockchain would also mean implementing other technologies such as IoT and GPS systems which is exactly what Cyronium will do to improve the ecosystem.
In fact, farmers can even conduct their own ICOs to raise additional capital for their businesses—a unique feature that shows the flexibility of the platform in promoting the growth of SMEs. This also applies to the VOLKO and KAINAKO coin which are used in SMEs and accommodations respectively.
Cyronium has a ton of other impressive solutions, all of which can be read further in the platform's official whitepaper.
Advantages of the Cyronium platform
Aside from the extremely low initial capital required to invest in Cyronium, the platform also boasts top-notch security practices which protect users from fraud and shady activities.
Extra security measures are also taken to prevent even the most devastating DDoS attacks and security breaches, making Cyronium as one of the most secure crypto assets in the industry.
Although there are ample features available in Cyronium, transaction fees are kept as low as possible meaning that customers will earn more and pay less when they perform transactions in Cyronium. The platform also promises same-day disbursements for the withdrawal of funds to bank accounts and digital wallets like Skrill or Neteller.
As the team understands that cryptocurrencies are new to most people, Cyronium has enlisted a dedicated customer service that is available round-the-clock to serve customers quickly and efficiently.
All of the advantages mentioned above combined with superior technological tools establishes Cyronium as one of the best, if not the best, blockchain projects to invest in today.
The Cyronium token sale
Cyronium is holding a token sale for the CYRO token, the platform's official utility token.
Here are the details of the token sale:
Token name: CYRO
Token base: NXT
Maximum token supply: 50,000
Token sale duration: 26th May, 2018 – 27th July, 2018
Token sale target: –
Token exchange rate: $2,150 = 1 CYRO