Cryptocurrencies and Cryptocurrency Tokens have broken into the media as one of the hottest topics this year.
With the massive rise of Ethereum and advances in the blockchain scene, it is time for the public to take notice and truly understand the potential of the blockchain technology.
One of the more important developments to take note of are the huge number of cryptocurrencies popping up every day.

In this post, we'll be covering:
What are cryptocurrencies and how do they work?
What are the properties of cryptocurrency tokens?
How are cryptocurrency tokens generated?
What is a cryptocurrency token's purpose?
What determines a cryptocurrency's value?
Let's move on!
What are cryptocurrencies and how do they work?
Cryptocurrencies are exactly what it sounds like: digital currencies that can be used a store of value as well as being a medium for transactions. The basic idea behind cryptocurrencies is pseudonymity and exchanging transactions without a middleman or central authority. In layman terms, cryptocurrencies allow you to make transactions without releasing your public information and without a central authority like a bank to authorize your transactions.
Cryptocurrencies work based on the blockchain technology. The blockchain is basically a digital ledger with information that is transparent to everyone on the blockchain. This means you can see transactions made by everyone else and they can see yours too. Instead of literally sending money on the blockchain, digital data is used as a way to transmit information about transactions. For example, when you send $50 worth of Ethereum tokens to John, data is sent across the block chain to verify that the transaction is valid. If it is valid, John receives $50 worth of Ethereum but it is stored in data instead of being stored as real money.
How do they work?
Transactions on the blockchain are also verified by 'miners' which are actually just computers. These miners use advanced algorithms and calculations to verify that a transaction between two parties is valid.
The blockchain is immutable
Unlike banks, these miners do not hold your money so they do not act as middlemen. Think of them as traffic lights; if your transaction is valid, the light turns green and it is processed. If not, the transaction is invalid and the funds will be returned to you. It sounds like a breach of privacy but you have to remember that transactions on the blockchain are pseudonymous. When you make a transaction on the blockchain, you are sending money from your address to another person's address.
Think of addresses as your bank account number. Addresses generated on the blockchain are completely random and contains no personal information. Therefore, people can see transactions moving from address to address but they don't know:
The personal information about the person sending money from an address
Personal information about the person receiving money to an address
Where the transaction was made
The purpose of the transaction
Editor Pick: Initial Coin Offering : A Beginners Guide
Heard of the term ICO recently? What is an ICO? If you did and you don't know what it means, no worries. In today's guide, we're going to cover everything that you need to know about ICOs and what you can do to invest in these coin offerings. In this
0 comments
Hence, transactions on the blockchain achieve its goal of pseudonymity. However, it is wrong to assume that transactions on the blockchain are completely anonymous.

For example, if you let someone know your address, they will know it's yours whenever you perform a transaction on the blockchain. Therefore, it is a good idea to keep information about your crypto currency wallet private.
The blockchain is also immutable (cannot be changed). Once a transaction is verified, it will stay and be recorded on the blockchain forever.
This means every transaction made in a blockchain's existence can be traced back to its first ever transaction.
What are the properties of cryptocurrency tokens?
1.

Transactions cannot be reversed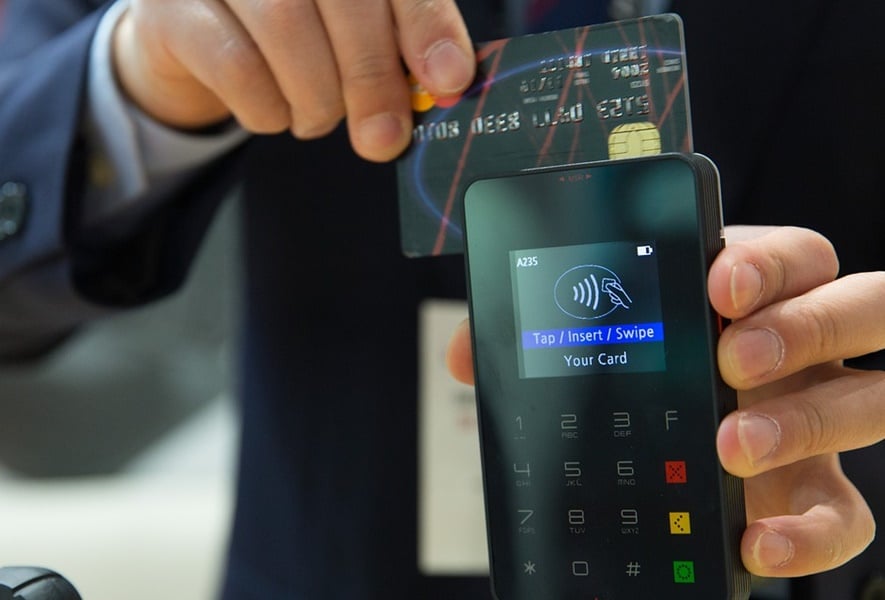 After a transaction is verified on the blockchain, it cannot be reversed. This means even the authorities of the national government are unable to reverse any transaction on the blockchain.
This should serve a reminder to you as well to always double check your transactions and make sure they are:
The right amount
Sent to the correct address
If you lose your money through scams or hacks, you won't be able to get your money back. A failed transaction, however, will usually refund your tokens to your wallet.
2.

Transactions are pseudonymous

Every transaction and address on any blockchain are not connected to real world identities. Blockchain addresses are random chains of around 30 characters that are illegible. However, they are not completely anonymous.
Cryptocurrency exchanges usually require your identification for the registration process. If you perform a transaction with these exchanges, tracing transactions back to you is possible.
3.

Transactions are fast and work globally

Transactions on the blockchain network are extremely fast; transactions are usually confirmed in less than a minute which beats international bank transfers by a lot.
You could send an Ethereum transaction to someone in Japan from the US and the transaction could be completed in 20 seconds.
Do note that the network does get congested if there are too many transactions going on although it rarely happens.
4.

Transactions are completely secure

Cryptocurrency funds are locked in a personal wallet secured with a public key cryptography system.
It sounds complicated but what it means is that your personal wallet funds are secured with advanced mathematical algorithms.
The only way to access your wallet is to have a private key that is available to you only. This means no one can hack your wallet no matter how hard they try. However, your funds can be stolen if you leak your private key to someone else. Think of your private key as your bank account PIN – keep it safe and never let anyone know about it.
5.

Transactions do not involve a third party

Unlike real money, the blockchain is technically owned by everyone and verified by miners who do not hold your money. There is no central authority like a bank or PayPal who handles your transactions.
If a central authority fails or is corrupt, you could potentially lose all your money. With the blockchain, you are safe as the blockchain is a transparent and shared public ledger that is owned by nobody.
How are cryptocurrency tokens generated?

Cryptocurrencies are mainly generated through the mining process. Earlier, we mentioned that miners are the ones responsible for verifying transactions on the blockchain.
Like any work, miners receive an incentive for the efforts. These miners are paid in the currency of the blockchain. So, a Bitcoin miner will be paid in Bitcoins while an Ethereum miner will be paid in Ethereum tokens (also known as ETH).
So, cryptocurrency tokens are generated through the mining process which means the more transactions there are on a blockchain, the more tokens will be generated for the respective blockchain.
Tokens for new cryptocurrencies are also pre-mined to set a foundation for the token. Pre-mining happens because having only a single unit of a cryptocurrency is useless for trading.
For example, if the US dollar was to be re-established, it does not make sense to start off with $1 as there is not enough money to be spread in the market. A better amount would be to start off with something like $500 billion which is still too little for global trading.
The same thing applies to cryptocurrencies; developers usually start off with at least 10 million tokens of its respective cryptocurrency to encourage trading and making transactions.
Additional tokens are then gradually added into the blockchain with each transaction verified by miners.
It is important to know that the total future supply of a cryptocurrency is limited. With the use of smart contracts, developers can limit the number of tokens in existence to prevent inflation.
We will discuss smart contracts later in this article.
What is a cryptocurrency token's purpose?
1.

As a means of transaction

Cryptocurrencies can be used as an alternative to real money. We've seen famous examples a few years back when a man paid for pizza with 10,000 Bitcoins.
There are also online retailers and even brick and mortar shops that accept cryptocurrencies as a method of payment. This shows that cryptocurrencies can be used as a way to pay for goods and services even in the real world.
2.

As a stock or company share

Before we move on, let's do a quick summary on ICOs (Initial Coin Offering).
ICOs are crowdfunding campaigns that are very similar IPOs (Initial Public Offering). A funding target is released and the public can invest in it; instead of receiving shares or dividends, investors are rewarded with tokens.
So, if you invested in the Ethereum ICO, you'll receive ETH tokens instead of a stock of the company.
Tokens can also be used as a way to reward investors with a startup's profits. For each token an investor holds, they will get a percentage of returns that is decided by the startup.
Not every token is entitled to a share of the company's profits, though. This is mainly due to legal reasons especially in the US where receiving dividends from tokens are illegal.
For the tokens that do give out dividends, they act just the same as a regular payout of dividends among shareholders. The more tokens you have, the more dividends you'll get and vice versa.
3.

As a way of transferring data

Ethereum is a major example of using cryptocurrency as a way to transfer information. Vitalik Buterin (Ethereum's founder) discovered that the same blockchain technology that was used by Bitcoin as a medium for transactions can also be used to transfer data.
Instead of just verifying transactions, he believed the blockchain technology could also apply the same principle to transfer and verify data across the block chain.
This means cryptocurrency tokens do not only store monetary value, they can also store data and information which makes its use case more robust.
Nowadays, there are startups like Provenance that uses the blockchain as a way to verify data between two or multiple points. If you were running a seafood restaurant, for example, you could use cryptocurrency tokens to verify that the seafood is fresh and was caught on the same day.
Some banks have also dabbled into the idea of using cryptocurrency tokens and the blockchain as a way to store and verify bank transactions. This would allow for greater transparency and a better alternative to traditional bookkeeping.
What determines a cryptocurrency's value?

One thing you need to know about cryptocurrencies is its value is extremely volatile.
Price rises of over 500% overnight is common for crypto currencies while the chances of a similar rise in real-life stocks are literally zero. The same thing can be said for price drops; the value of a token can drop to almost zero rapidly during bad periods.
For example, Ethereum took off from being $30 in April 2017 to reach $400 in June, a 13x increase in less than 2 months. As of July 2017, the price of ETH has fallen to $190, a staggering 50% fall in a month.
That example alone is enough to show you that cryptocurrencies are still volatile.
With that being said, it should not leave you feeling afraid of investing in cryptocurrencies. There are signals and factors that affect the value of a token which we'll cover next.
1.

The use case of the token

A use case refers to the potential uses of a token. If a token can be used for many things like making transactions or transferring data, it would definitely rise in value as there are many use cases for it.
If a token is extremely limited in its use cases, it would fall in value due to the fact that there are no practical reasons to use it. It makes sense economical-wise too; a token that is expensive but cannot be used is just a novelty, to say the least.
Some argue that a high price for tokens can be justified as they can act as stores of value like gold. This stance is incorrect; gold is not only a store of value, it is also widely used in dentistry, electrical appliances, and components, as well as construction materials.

Thus, a token that only acts as a store of value or has limited use cases are not going to be super valuable in the future.
We will use Ethereum as a way to demonstrate the value of use cases.
The Ethereum platform was designed to not only handle transactions but also to handle the transmission of data. This means Ethereum can process web applications on the platform which are known as DApps.
The power of Ethereum is perfectly demonstrated with these DApps (applications) that were built on Ethereum:

Golem

Golem is a worldwide super-computer application that aims to provide computing power to the public. This means if the project is successful, the public will have access to complex tasks like CGI rendering, running machine learning programs, and perform scientific calculations at extremely low prices. For example, you can use Golem to create a full-length CGI series for your movie script in less than 15 minutes and it will cost you less than a hundred dollars for the whole thing.

Storj

Storj is a decentralised cloud-based storage platform that is completely different than cloud-based storages like Dropbox or AWS. With Storj, the cloud-sharing network is shared among its users. So, you can store and access your data on the blockchain for convenience. If you have extra space on your computer, you could also rent out your hard drive to Storj; think of it as a hard drive hotel where people pay you to store their data. Since the network is shared, you are not reliant on download and upload speeds from a single network. You are also safe from crashes as everyone stores a copy of the blockchain data on their computer.

Another impressive use case of Ethereum is the presence of smart contracts. Smart contracts are lines of code that act as 'contracts' for whatever is being worked on.
Like contracts, the terms of a smart contract will execute depending on whether the terms are met or not.
For example, you could have a smart contract for your startup's ICO campaign.

Inside, you have three terms written in code:
If the crowdfunding campaign hits its target, automatically send your ICO tokens to investors based on the value of their investment
If the crowdfunding campaign does not hit its target, return the money that was invested into the campaign to their owners and close the contract
If the crowdfunding campaign exceeds the target, return the excess to their owners and deny any further deposits into the crowdfunding address
The beautiful thing about smart contracts is that they are autonomous. Since they are written in code, the terms execute automatically and no third-party has control over it.
No one can tamper with the smart contract, steal funds from it, or do something that could potentially harm investors.
Another thing to note of is when a smart contract is deployed, there is no way of changing it. The only thing that startups can do is terminate the smart contract.
2.

Its future potential

The value of a token is also determined by its future potential. Ethereum received a massive boost in value due to its future developments that could establish as the successor to Web 2.0.
This case is similar to fundamental trading, where you bank on the ability and potential of a company to raise the value of a stock. Investors may decide to invest in a token because they believe in the team or based on how it will perform in the future.
The rise in value usually happens due to a shortage of supply. Investors who believe in a project are unlikely to sell off their tokens even if the token is facing tough times.
If there are numerous investors who hold their tokens for a period of time, there is effectively a lack of tokens in the market which leads to a rise in value based on economic scarcity where increased demand is countered by limited supply.
Again, we will use Ethereum as an example for this factor; Ethereum has a massive future due to its mind-blowing potential.
Many people think Ethereum is just another cryptocurrency but it's not. Instead, it is a network or platform that allows applications and protocols to be built on top the of Ethereum blockchain.
For example, you and I could create a token of our own and even a Bitcoin-clone with Ethereum. You could also create a whole new protocol of your own, say a new protocol to improve food orders in restaurants – all of that can be done with the Ethereum platform.
This is just one of the many exciting developments coming in the Ethereum scene but it shows how the potential of a token can affect its price positively.
3.

Media mentions and important events
Mentions of cryptocurrencies in the media can also affect token prices.
A month back, ETH experienced a dramatic rise from being valued at $50 to nearly touching $400 in a month.
The hype started mainly from the technology's adoption by mainstream companies and conglomerates. Organizations like the EEA (Enterprise Ethereum Alliance), as well as several big-name events like Coindesk and Consensus 2017, added even more fuel to the fire.
The hype reached a peak when names such as Toyota and Microsoft were involved with Ethereum. This led to massive coverage by the media which prompted a demand for ETH.
As days went on, events surrounding Ethereum began to slow down and as media mentions fell off the radar, the value of ETH fell correspondingly.
This happens because mentions in mass media are likely to trigger buys from the public for crypto currencies. This leads to a sudden increase in demand for a token which increases its value.
At the same time, negative mentions in the media will also lead to sell-offs that will tank a token's value.