Blockchain-based and global lotteries will change the way lotteries are run forever in 2018 .
Lotteries are one of the oldest monetized games known to man. In fact, most adults are at least aware of government-run lotteries. It is hard to miss them as signs are posted in every convenience store in most U.S. states. They have been used, literally, for millennia.
One of the enduring reasons that lotteries remain so popular is that they are a great way to
raise tax money for civic or other community projects. Schools and road projects remain two reasons states run lotteries. But increasingly international development organizations are looking at this model too. Along with charities.
In fact, the World Lottery Association reports that as of 2015, over USD$76 billion was raised globally for good causes directly through lotteries.
Given the direction of global tokenized finance, it was only a matter of time before blockchain was then applied to the mix. It just makes sense. Blockchain technology – namely the ability to utilize tokens and contracts to create an immutable ledger of transactions while cutting out middlemen – is tailor-made for lottery concepts. It is also great for its ability to eliminate fraudulent lotteries and middlemen. Both tickets and lotteries themselves are impossible to "fake."
The great news? The first business models for this idea are already here.
Introducing Fire Lotto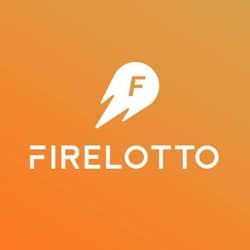 Fire Lotto is the world's first decentralized lottery platform enabled by blockchain technology.
Launched on New Years' Day 2018, the platform has kicked off with four popular lottery games, and tickets starting at $2. The company will add more popular games as the service launches.
Users can purchase an almost infinite number of lottery tickets by entering the lottery site, selecting games and tickets, and paying for tickets quickly (and with one click) via the user's wallet. All that is needed is a crypto wallet and internet access.
The high concept is super easy to understand. Blockchain technology allows access to a large, global pool of ticket holders. Purchases of tickets are via tokens and smart contracts. This means that transactions are anonymous, easily trackable, and of course, redeemable.
It also means no traditional middle parties. And that winning pools can be larger.
Essentially what this also does is create a platform, based in Cyprus, where players globally no matter the rules in their country of residence, can now buy tokens and play in global lotteries.
How The Fire Lotto System works
Users buy tokens which are themselves based on the ETH utility token and choose the games they want to play. The prize pool of the Fire Lotto lottery is formed from 70% of the funds collected and the minimum guaranteed jackpot for the first lottery is USD$ 1,000,000. If there are no winners, as in traditional lotteries, the winnings will continue to roll over until the next drawing.
There are five categories with different prizes, awarded on how accurately winners predict numbers. If several winners come up with the same numbers, the lottery jackpot will be split between them.
Fire Lotto offers two types of lotteries: instant lotteries and draw lotteries.
Roger's Wheel: This instant lottery game is a mix between a traditional wheel of fortune and a slot machine. Players can place bets of at least USD$2 and have a betting maximum, per game, of $1,000. They then choose a payout rate which is used to multiply winnings between 2-20 times. The player then "spins" the digital wheel. If the wheel stops at the player's chose rate, the system will then pay out instant winnings, which are transferred to the player's cryptocurrency wallet. On average, 5-6% of the value of the bets is kept by the system.
Draw lotteries: Fire Lotto offers three types of draw lotteries – 4/20, 5/36 and 6/45. The player enters the lottery by using the Fire Lottery interface. There is a drawing every six hours in each lottery. Numbers are drawn randomly with the help of a blockchain-enabled code. Winnings are automatically transferred to the owners of the winning tickets through the algorithm built into the smart contract ticket. Winnings are paid within 90 seconds of drawing.
Benefits of The Fire Lotto System
Fire Lotto has many features to attract not only regular lottery players but new ones:
High prize pools: Even the initial prize pool is guaranteed to be over USD$1 million
Global pools: Players and pools are not limited by geography anymore. Anyone can play, no matter where they are. And no matter the local regs on gaming.
High Payouts: A record 70% of funds collected from ticket sales will be allocated to the prize pools.
No counterfeits: Tickets and winning numbers cannot be faked.
High transparency: Distribution and pay-out procedures are transparent and supported by smart contracts
Compliance: The lottery is based on the Ethereum blockchain. All parameters of the lottery are included in the program code, which itself is open to regulators or interested third parties.
Unbannable: Because this is a distributed lottery, with the only requirement to participate is an ETH wallet, this lottery can never be banned.
Easy-to-use interface: Super easy to use and understand, with one-click-to-play games.
Cheap tickets: Every ticket costs only $2.
No possibility of abuse: The auditable immutable ledger strikes again!
Play (and win) anonymously: Token sales have all the benefits of cryptocurrencies everywhere. Anonymous purchases mean your identity is safe.
Untaxed winnings: This is a decentralized pool of global funds. No governments are in the mix. Or take a chunk of your winnings automatically.
Sales commissions secured by smart contracts: Successful investors and token holders have an ongoing income.
Prices will constantly increase: Fire Lotto tokens will continuously increase in value.
The Fire Lotto token sale
Here are the details of the upcoming Fire Lotto token sale:
Token name: FLOT
Token base: Ethereum (ERC-20 compliant)
Token supply: 100 million tokens released
Token sale duration: Pre ICO: January 15- February 15, 2018. ICO: March 15 – April 15, 2018
Token sale target: 77 million tokens (hard cap)
Token exchange rate: The exchange rate for 1 FLOT will range between $0.38 and $0.7, depending on the time of purchase.